The Bumble Inn, Peterborough
Posted on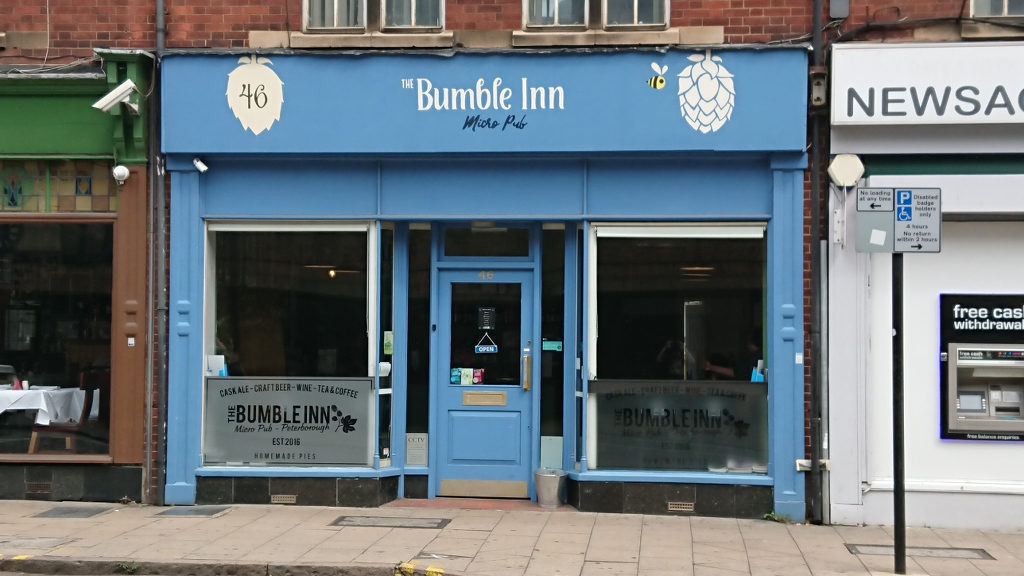 After having lunch at When Polly Met Fergie it was onto the next part of my Peterborough day trip, this time to visit my favourite type of establishment for liquid refreshments – YES I'm talking about micropubs again. Now I do enjoy visiting different micropubs when possible wherever I go on my travels, even if they are thousands of miles away abroad like the Nomade Micropub in Lyon, France.
OK so Peterborough isn't exactly thousands of miles away from home for me (especially now that I live in Cambridge), but it's still somewhere new for me to visit so inevitably I'd want to check out a local micropub in the area. And as it turned out I wouldn't need to venture far as right in Peterborough city centre is The Bumble Inn, a former chemist shop that's now selling a more enjoyable form of medicine.
A buzzing interior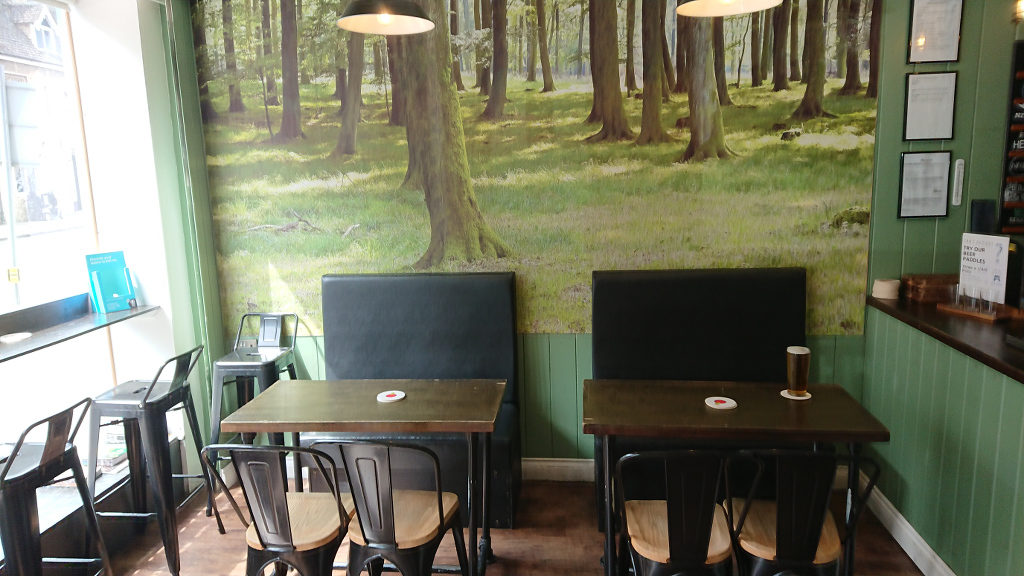 One of the first things that catches your eye upon setting foot inside The Bumble Inn is the interior decor. For starters there is a huge 'woodland' mural on the left as you enter, whilst to the right there is some painted signage with themed phrasing that plays nicely with the micropubs' previous and current names (this micropub was formerly called The Bimble Inn).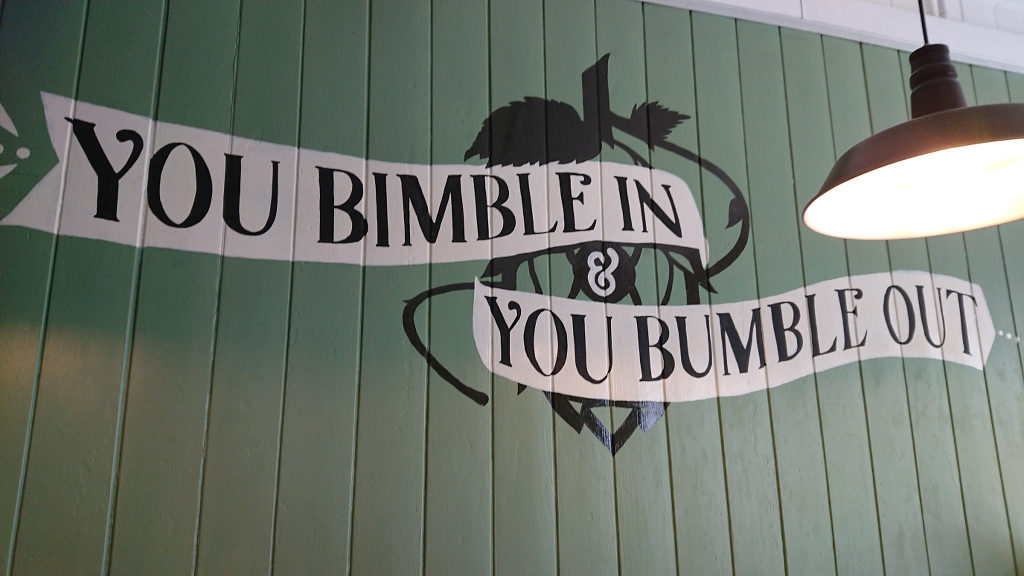 These interior decorations do help to add some personalised character to the venue and gives the inside a huge lift.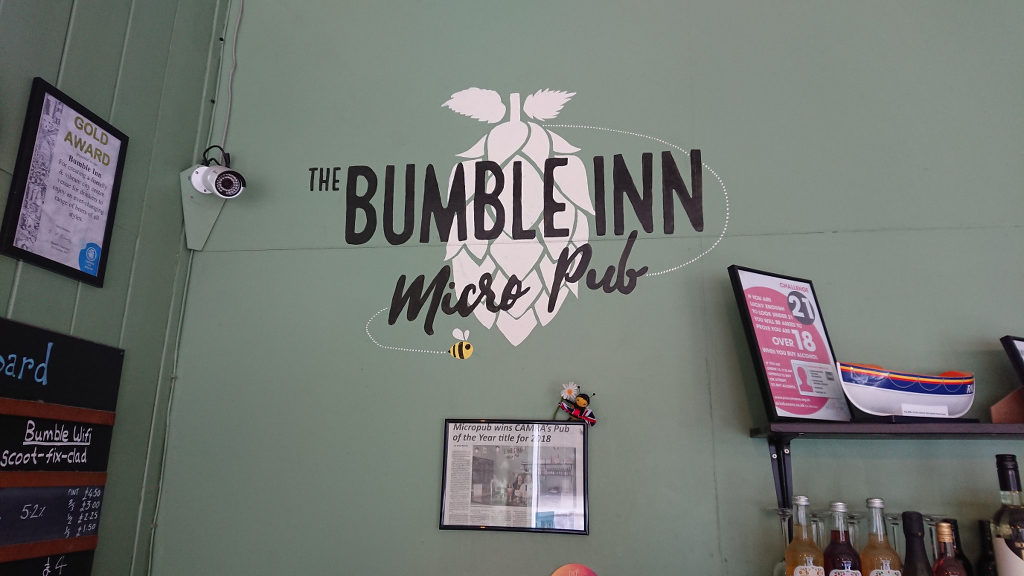 Oh, and you will also see the micropubs' logo painted on a wall behind the bar, which brings us to what I'm here for.
A buzzing tipple or two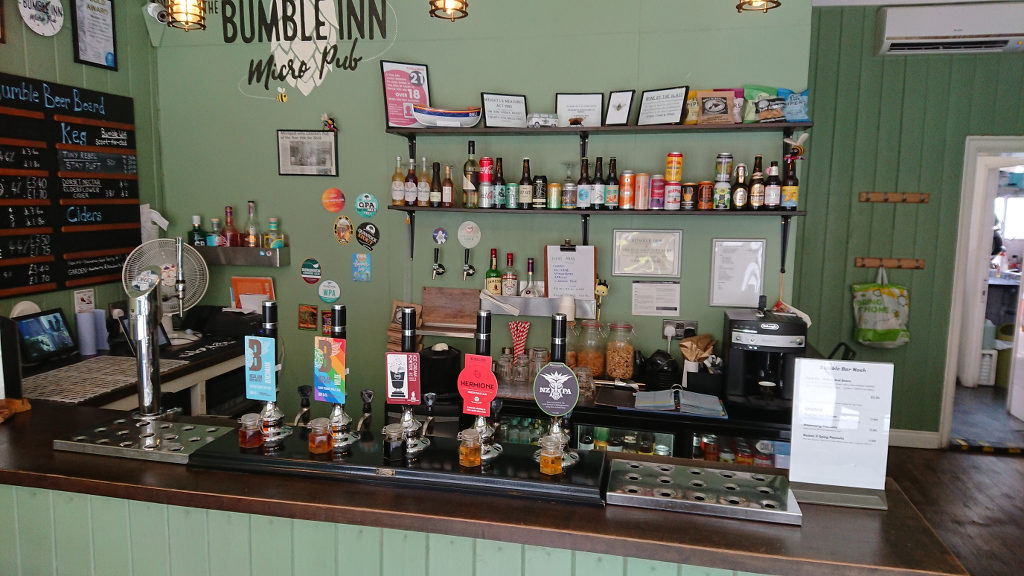 As with all good micropubs there is a decent range of real ales available at The Bumble Inn with up to five ales on hand pump to choose from, along with craft beers, ciders, wines, spirits and soft drinks. For the peckish a variety of bar snacks are available including pies, crisps, nuts and pork scratchings.
A buzzing little boozer
There is a lot to like about The Bumble Inn, and the owners have done a fantastic job with this micropub. The drinks choice is good, the interior surroundings are superb, and the staff are very friendly. If ever I visit Peterborough again then a visit to The Bumble Inn will most certainly be in order.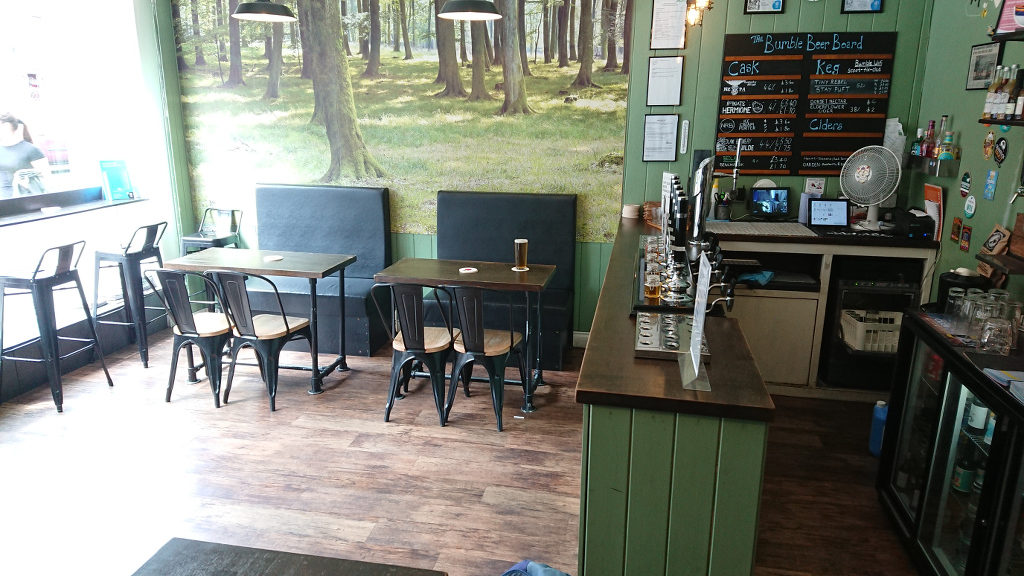 Getting there
The Bumble Inn is located in Peterborough City Centre and is accessible via various bus services that serve the city, and is also an approx 5-10 minute walk away from Peterborough Railway Station.
Address – 46 Westgate, Peterborough PE1 1RE
Facebook – https://en-gb.facebook.com/bumbleinn/
Twitter – https://twitter.com/thebimbleinn
Post Tags
Post Categories