The Stoneworks Bar, Peterborough
Posted on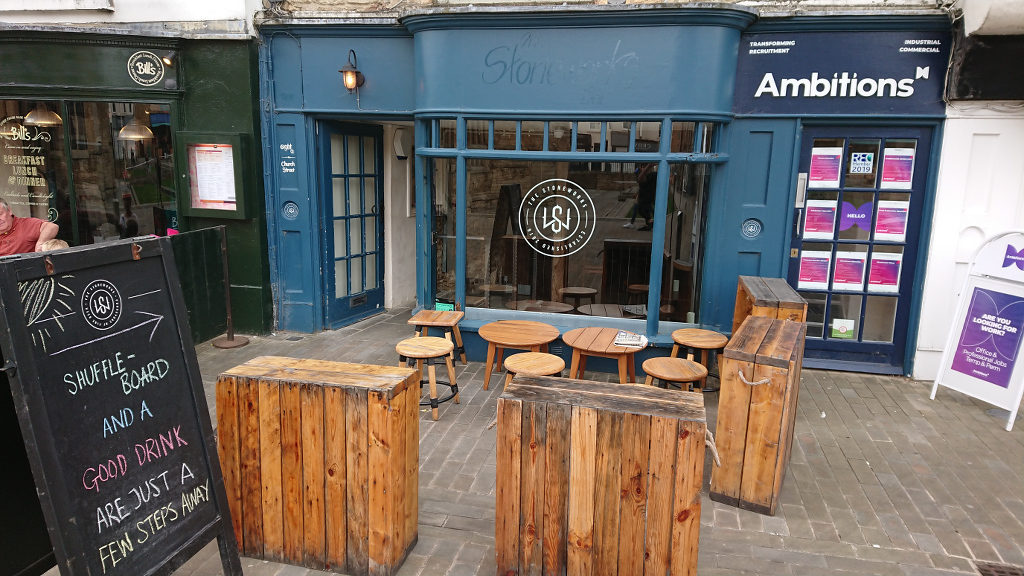 Having already sampled vegan lunch at When Polly Met Fergie, followed by some real ales at The Bumble Inn micropub, I still had time to check out another of Peterborough's independent outlets. This time I checked out The Stoneworks Bar, a former betting shop now converted into a small craft beer bar and bottle shop.
Both striped-back yet modern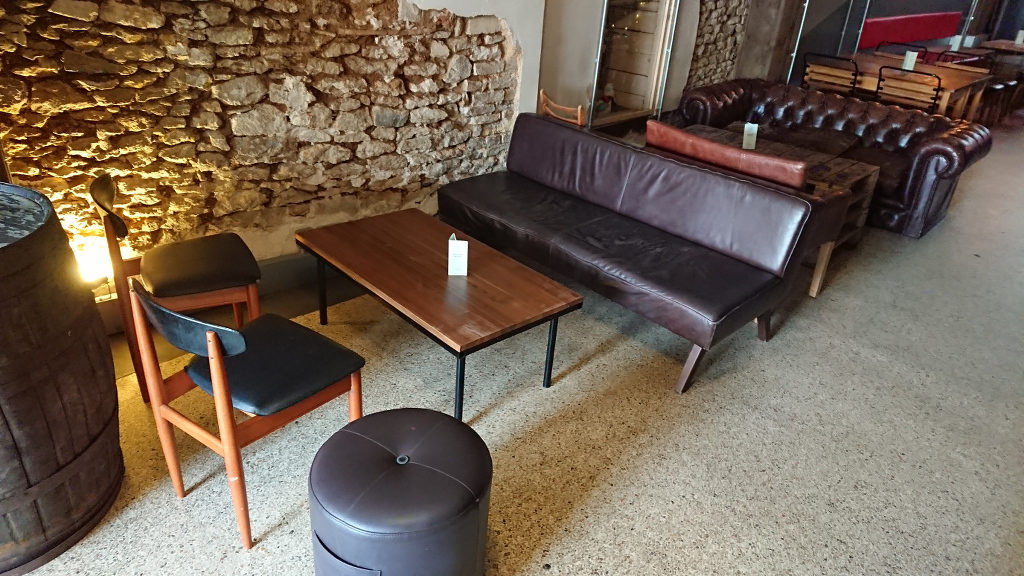 One of the things that quite a few small drinking establishments like to go for is a striped-back approach when it comes to the interior (take The Tap House in Ross-on-Wye as one example), and whilst The Stoneworks Bar has adopted this approach it has at the same time also opted for some modern touches. To both sides of the inside there are several parts of the interior wall that have been completely striped-back to the original stonework, whilst there are also a few touch that help to give the venue some modern character including painted walls with some rather fetching framed artworks (including a few adverts for the venue itself).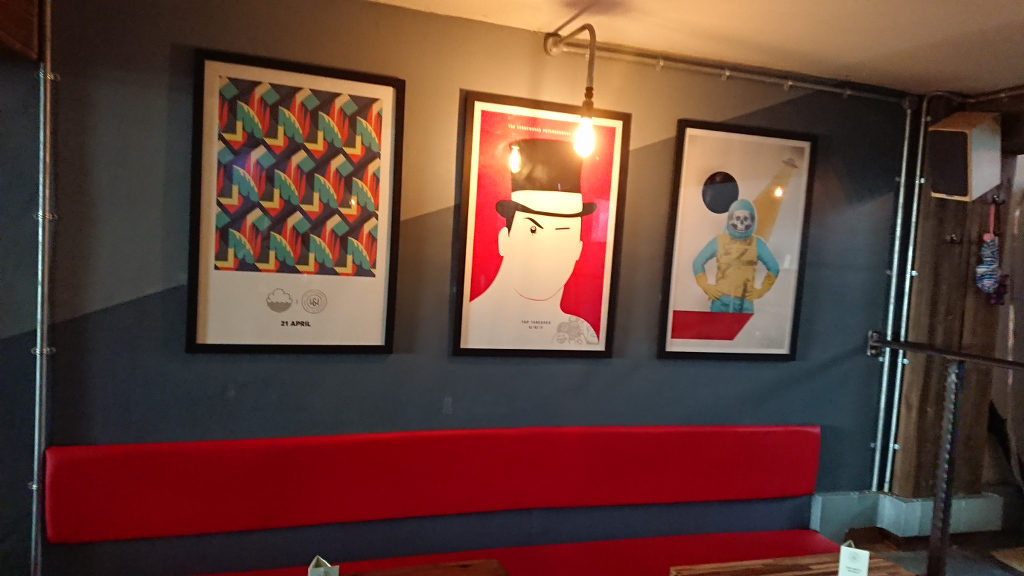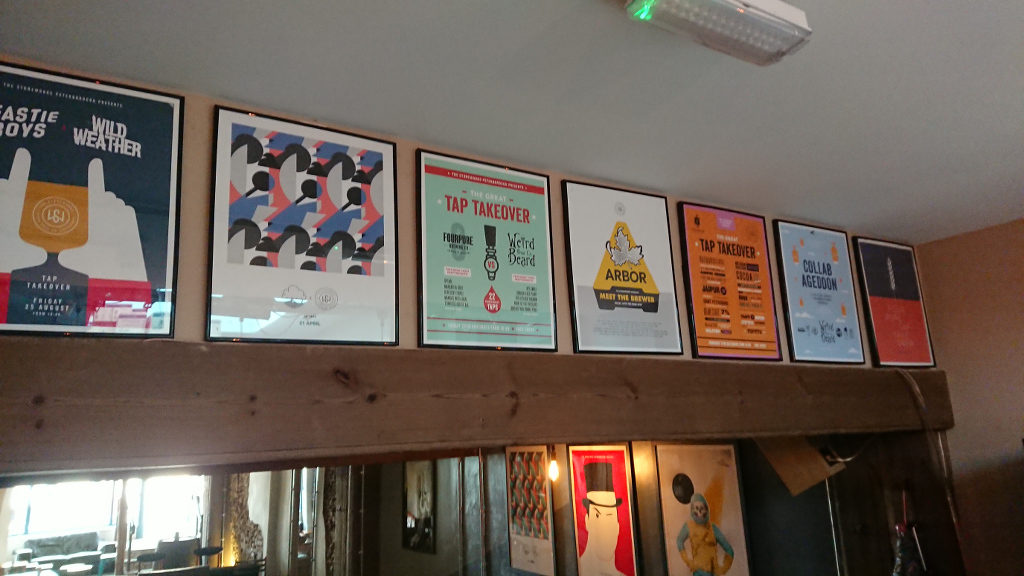 The mix of striped-back and modern touches, along with several other interior decorations, give The Stoneworks bar a good amount of character inside, and there is plenty of seating inside the venue so there is plenty of room you and your mates to relax whilst enjoying your chosen tipples.
Huge beer choice!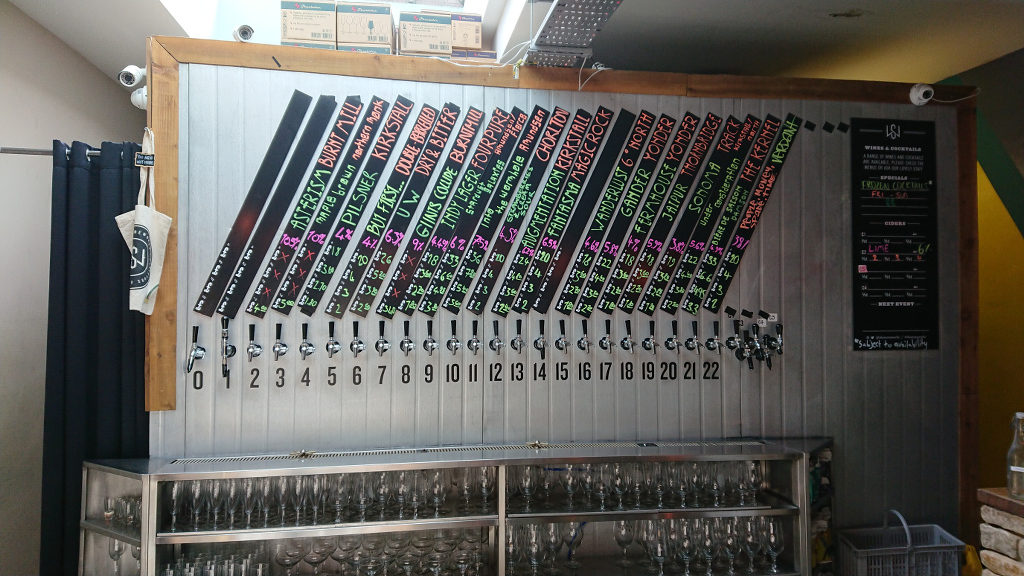 The drinks menu at The Stoneworks Bar will leave you totally spoilt for choice no matter what your preferred tipple is. Testament to this huge choice is the extensive craft beer range available with more than 20 different keg beers to choose from. If craft beer is not your thing then you also have ciders, wines, spirits and sodas available to you.
Lots of quirky charm, lots of choice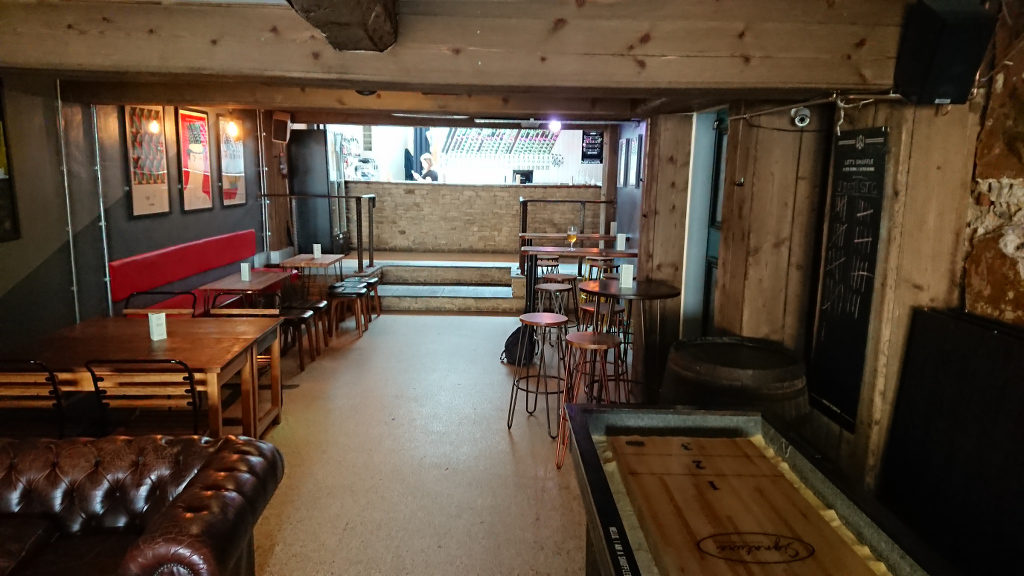 There is a lot to like about The Stoneworks Bar both in terms of the feel to the place, and with the huge range of drinks available. The striped-back approach combined with modern interior touches provide a mix of good characteristics to the venue, whilst the extensive drinks range will leave drinkers wanting to stay here for longer. If craft beers are your thing then a visit to The Stonework Bar should certainly be something for you to consider.
Getting there
The Stoneworks Bar is located in Peterborough City Centre and is accessible via various bus services that serve the city, and is also an approx 5-10 minute walk away from Peterborough Railway Station.
Address – 8A Church St, Peterborough PE1 1XB
Website – http://thestoneworks.co.uk/
Facebook – https://www.facebook.com/thestoneworksbar/
Twitter – https://twitter.com/thestoneworks
Instagram – https://www.instagram.com/thestoneworks/
Post Tags
Post Categories