Dog & Parrot – Initial Visit (February 2020)
Posted on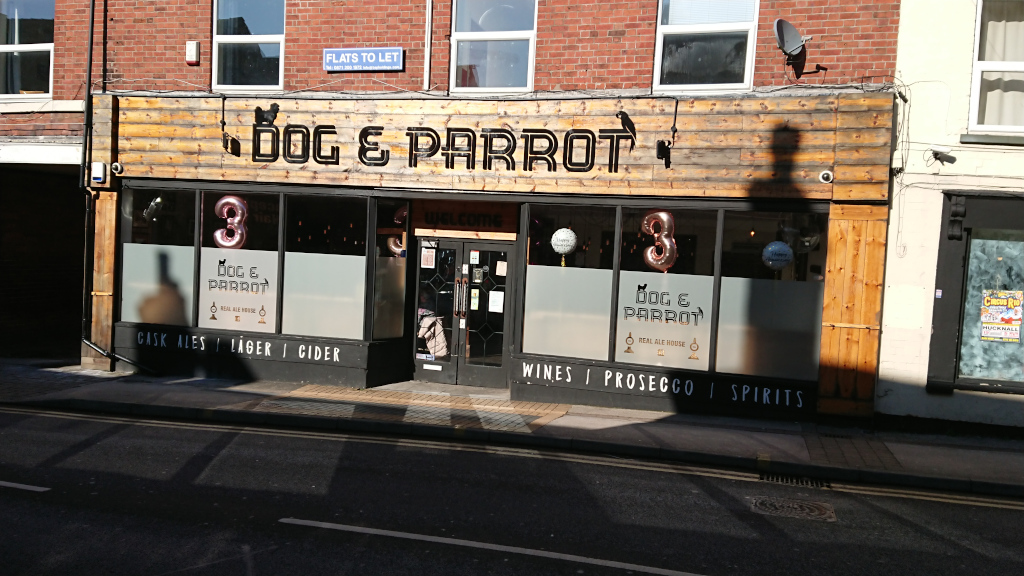 Continuing my ongoing quest to visit different micropubs I head to a stretch in Nottinghamshire that I've made previous mentions of being a bustling micropub trail. Between the towns of Eastwood and Kimberley there are currently EIGHT micropubs situated along the main commuter road connecting the two towns (at time of writing).
Now I've previously visited the three microubs in the middle of the Eastwood-Kimberley trail (Tap & Growler, Pick & Davy, and Caught & Bowled). Now it's time to check out one of the three small watering holes in Eastwood itself. Time to check out the Dog & Parrot.
Enter the Dog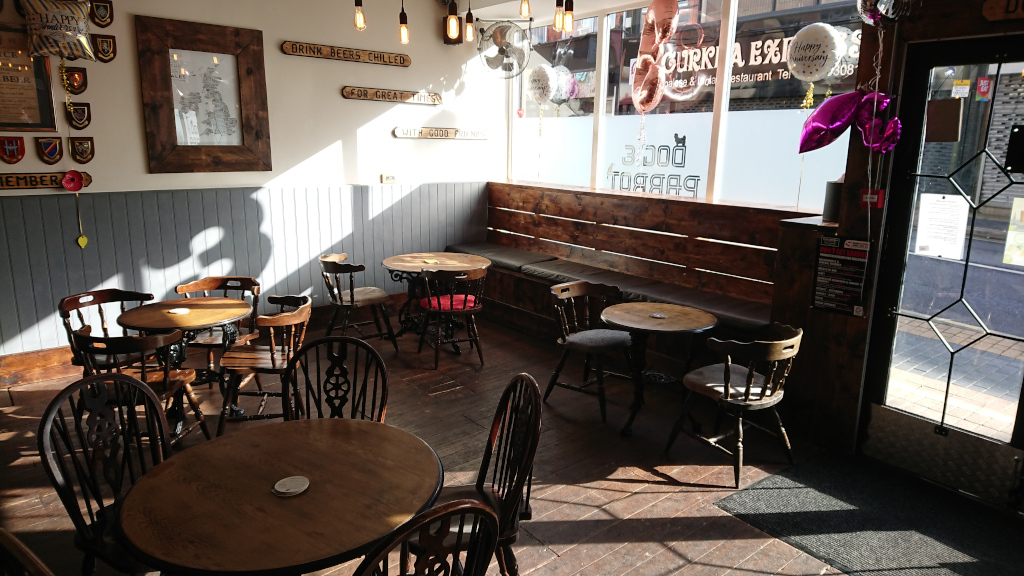 The Dog & Parrot is quite a large single-room venue is far as micropubs go. There is plenty of seating inside, and with enough room for a few large groups to gather round a table or two.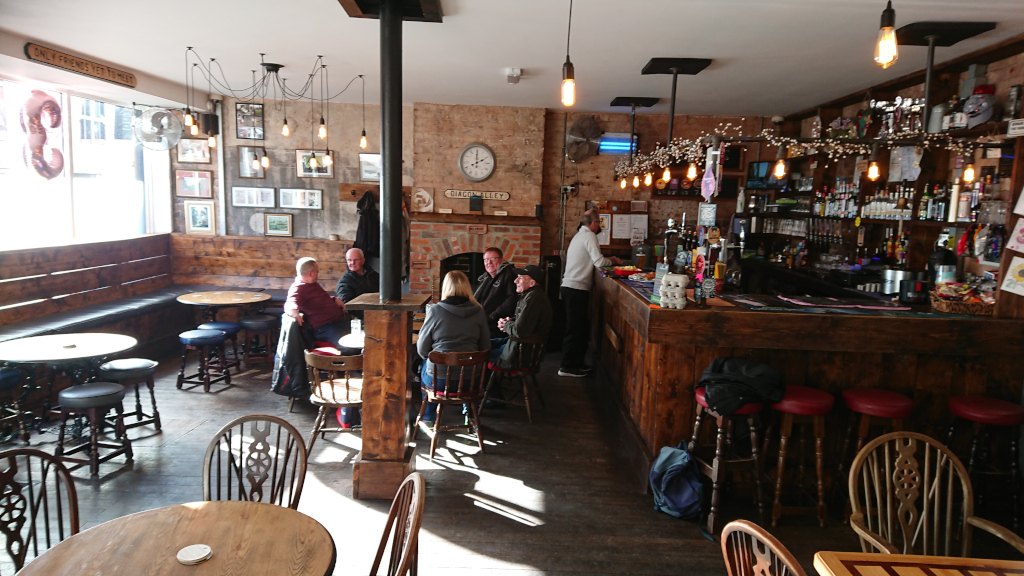 The venue does have a rather rustic yet striped-back feel to it. The room is nicely decorated throughout with several features including framed pictures as well as various custom street signs scattered on the walls. In the corner where the bar is situated you can see some original brickwork, and there is a rather fetching fireplace with 'Eastwood' engraved onto some of the surrounding bricks. Well I suppose it's one way to remind you of which place you are in.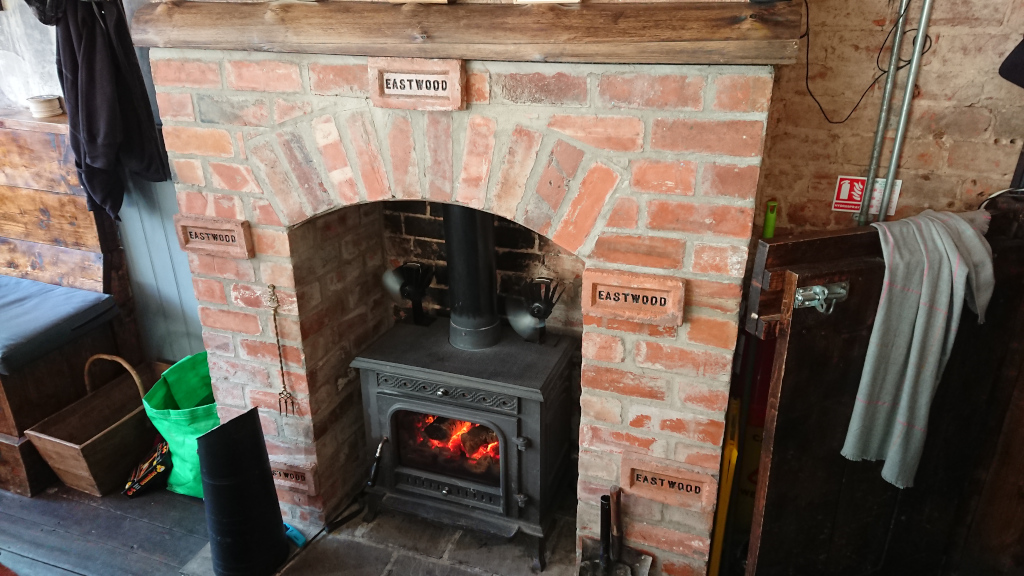 Let's go outside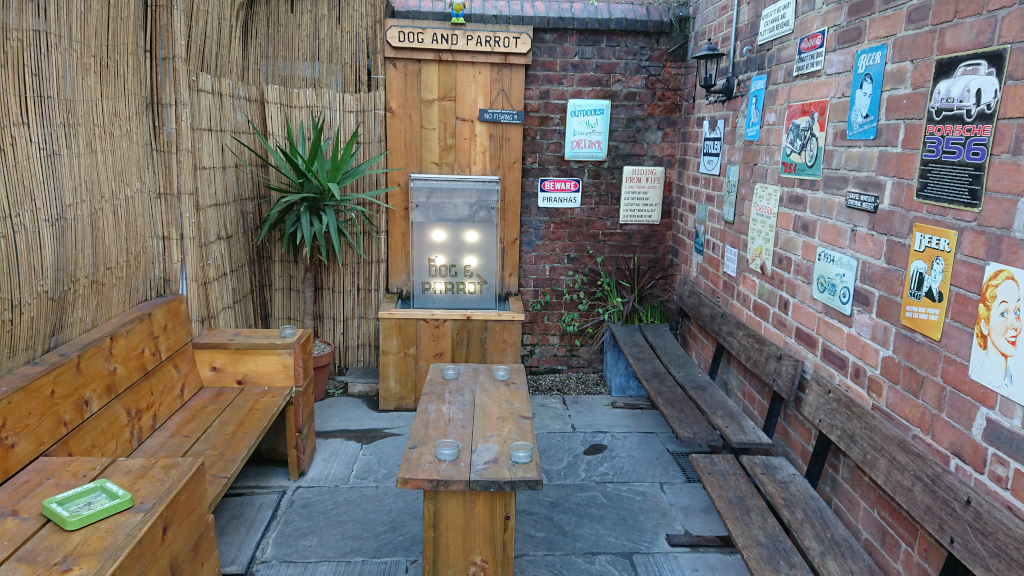 As well as inside the Dog & Parrot also has what I can only describe as one of the best outdoor seating areas I've ever seen in a drinking establishment. The stand-out feature here is a cool looking water feature with the venue's logo. Also adorning the walls here are some vintage placards as well as more custom street signs, although these are mostly the names of TV soaps which I do find slightly disturbing (oh well, each to their own).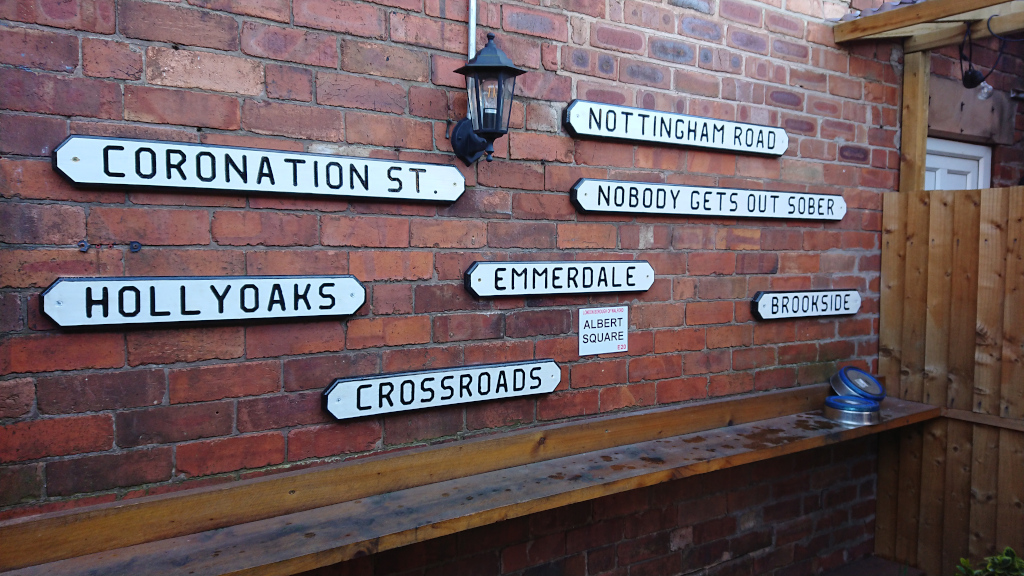 Treats for the dog (and you)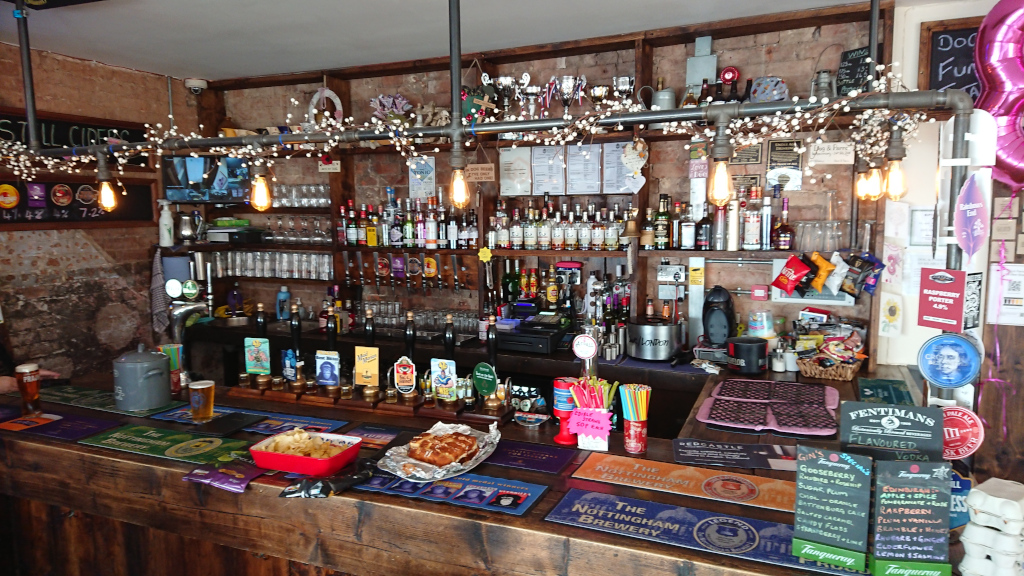 Quite fittingly (and appropriately) for the boozer with 'dog' in its name, the Dog & Parrot is welcoming of your four-legged friends. On my visit I noticed doggie treats being available at the bar including doggie biscuits.
As far as treats for human visitors are concerned, well you are definitely spoilt for choice at the Dog & Parrot. For starters you have up to seven real ales to choose from as well as a small selection of keg beers. Cider fans can choose from up to four real ciders, whilst there are also wines, gins, whiskeys, spirits, and soft drinks available. If you require nibbles with your chosen tipple then you have crisps, nuts and pork scratching to choose from.
Good Dog
Actually the Dog & Parrot isn't just good – it's a great, quirky micropub. The beers are fantastic, so are the staff here, and the overall feel to the place is one that I really like. The outdoor area is just something special and makes for a great spot to enjoy a drink in the fresh air (even though it is a smoking area).
I was made to feel welcome here during my time here and will have no hesitation in making another visit to the Dog & Parrot in the future. If you are visiting Eastwood and are looking for somewhere to enjoy a relaxing pint or two then visit the Dog.
Incidentally this micropub was celebrating its 3rd anniversary at the time of my visit here. Congratulations to everyone involved at the Dog & Parrot. Here's to many more years for this fine micropub.
Finding the venue
The Dog & Parrot is located on the main road in Eastwood and is served by several main bus routes from Nottingham and Derby.
Address – 13 Nottingham Road, Eastwood, Nottingham NG16 3AP
Nearest Buses – Rainbow One, Amberline and Black Cat (all Trent Barton)
Useful Links
Facebook – https://www.facebook.com/DogAndParrotEastwood
Twitter – https://twitter.com/DogandParrot
Post Tags
Post Categories