Copper Branch, Nice
Posted on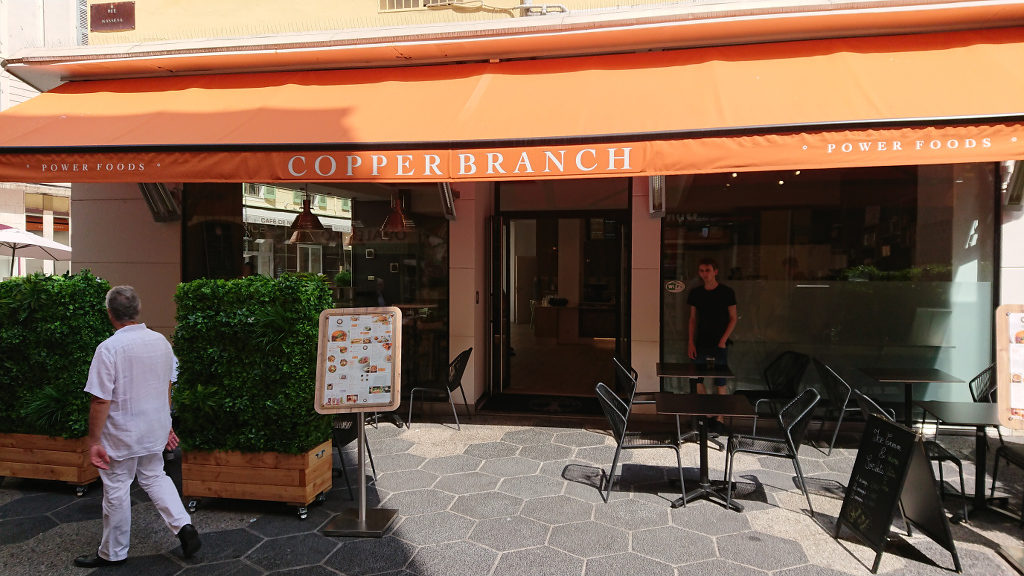 Sometimes when traveling abroad you come across international restaurant/cafe chains that you don't see in the UK. Indeed on our Nice adventures we stumbled across one of these chains not seen back home, in this case a Canadian-based vegan restaurant group – Copper Branch.
Grub before the beach
We visited Copper Branch's Nice outlet on a glorious sunny day before heading to the beach. It was certainly a chance to check out another vegan food outlet on overseas soils, this time a fast food restaurant as opposed to the more fine-dining experience that we had at Vegan Gorilla the previous evening.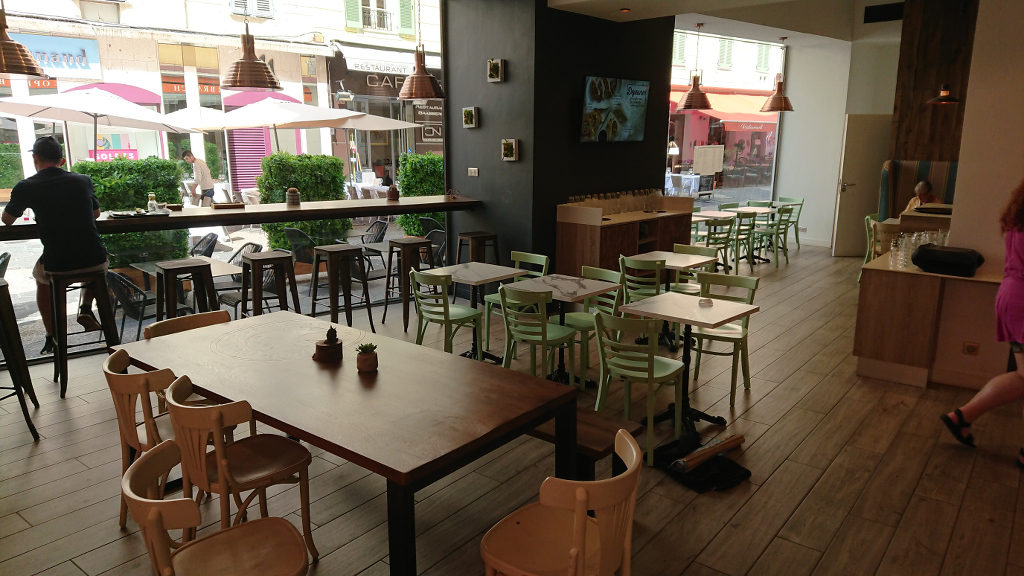 Copper food
Copper Branch's menu mainly consists of burgers, salads, and vegan side dishes. After a bit of deliberation we both opted for the Copper Burger, consisting of a patty made out of beetroots, organic brown rice, pea protein, sesame seeds, organic hemp seeds, sunflower seeds and lemon juice. The burger also comes with caramelised onion, alfalfa sprouts, lettuce, and vegan mayo (although in my case I had just the lettuce). For good measure we had a side serving of oven-baked fries each.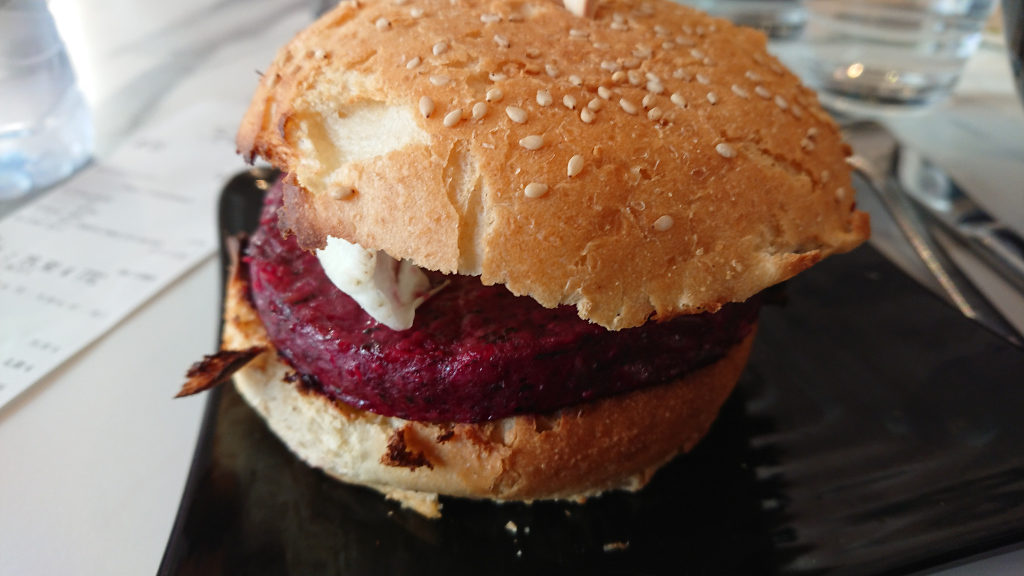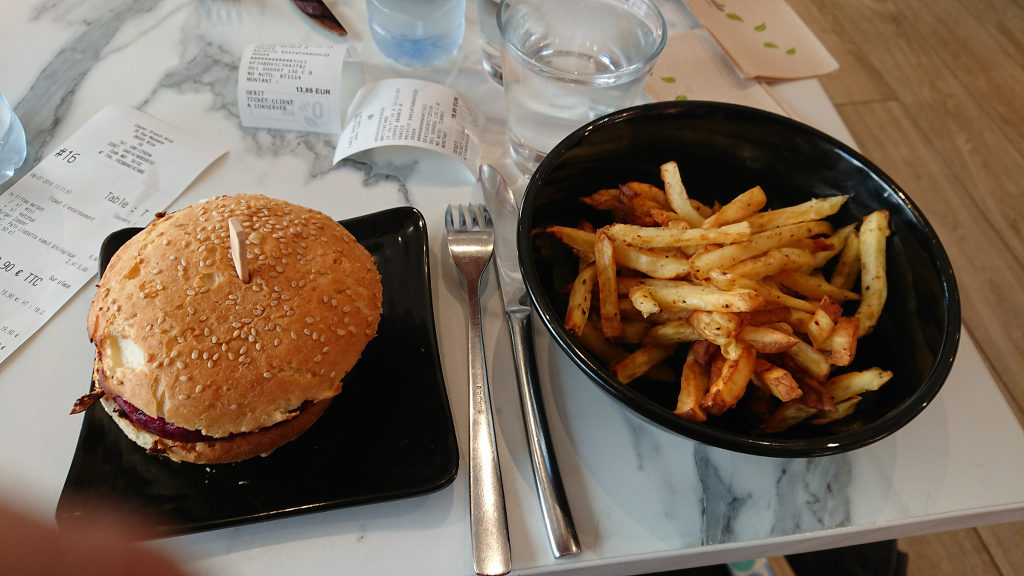 The Copper Burger wasn't too bad at all, and was another decent alternative to the conventional meat burger. I would happily have this burger again on a return visit. The fries were pretty good too with a nice kick to them.
Sweet return
We would call in at Copper Branch again after the beach to try out some of their vegan ice cream. In my case I opted for vegan vanilla, which did taste near to standard dairy vanilla. It really was good – if only I had some more of this.
Copper again?
We were rather impressed with Copper Branch and would certainly pay them another visit on the future trip overseas (or to nice at least). As a side comment if Copper Branch are planning on expanding further into international territories then I would recommend that they consider the UK as a future market, as I reckon that they could do well on British soils.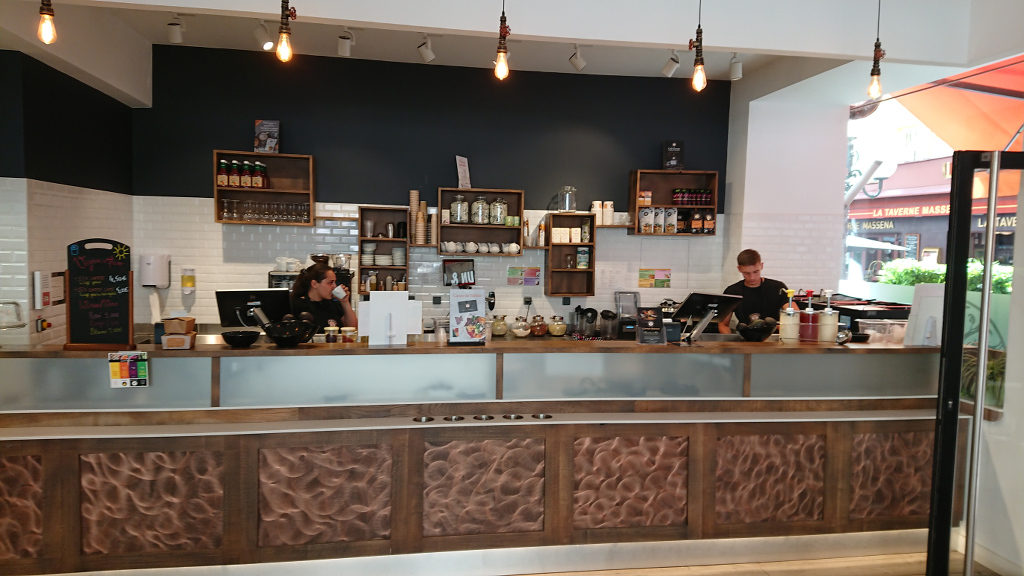 Location and Links
Copper Branch's Nice restaurant is located in the Jean-Médecin district of the city, near the coast. The chain also has restaurants in other locations in France (including Strasbourg and Angers) as well as in Belgium, USA and, of course, it's homeland of Canada.
Address – 26 Rue Massena, 06000 Nice, France
Website – https://copperbranch.fr / https://eatcopperbranch.com/
Facebook – https://www.facebook.com/CopperBranchFrance
Post Tags
Post Categories